My Picks for Best TV shows of 2012
There have been some mighty entertaining shows this year – and some duds that just aren't doing it for me. (Hello Revolution, 666 Park Avenue.) And some that shouldn't even be on television. (Here Comes Honey Boo Boo and basically everything on TLC.)
In no particular order, here's my top shows.

I love this show though I'm not crazy about the weak attempts at throwing some comedic writing into the mix. (Like Harold's relationship with the dog.) You get a tight story with each episode, a sprinkling of sub plots ranging from dirty cops to dirty politicians. John Reese kicks the crap out of bad guys each week and shoots at least one person in the knee cap while he's at it, and of course, there's that bad girl who kidnapped Harold – she's still out there somewhere and you just know she'll be back. Great show, nice action and solid characters. If you haven't seen it, watch it!
Fringe winds up its five year run on January 18th and what a ride it's been. What started off as a show where Fringe Division was investigating bizarre and freakish "fringe events" leading to an alternate universe leading to the main characters being encased in amber to head off in the future and fight off earth's takeover by observers; this show has gone where no other show dared dream of and it was anyone's guess as to how so many sub-plots linked up somehow. I will miss this show terribly even if in this final season, Olivia Dunham has kicked zero ass to speak of. Peter's character has taken a dark turn and perhaps the greatest single factor that has made this show a win since day one is Walter, played brilliantly by John Noble. Walter has gone from timid mad scientist in season one to a stoic and laser focused hero who hold's the key to mankind's salvation in season five. This is a series you buy when it comes out on DVD – it's just that good.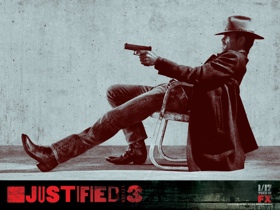 Justified  made my list last year and it's made the list again. Hand's down, Justified is the very best show on television today. The most recent season saw Raylan Givens clash with Robert Quarles attempts to take over the criminal underworld in Harlan County. The BEST character on the show happens to be Boyd Crowder played by the brilliant Walton Goggins: from his frequent clashes that border on a warped kind of bromance with Raylan to Crowder's own very meticulous work at becoming the criminal kingpin of the county, he's a character not to be missed. Ever.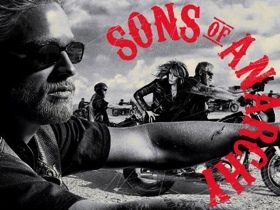 Oh. My. God. What an INSANE season this has been for Sons of Anarchy. You have bikers, betrayal, every character lying to each other about everything, Gemma's meltdown, Otto going berzerk in prison, Clay at his lowest point, the brutal prison murder of one of the most conflicted characters on the show … oh dear lord, it's a train wreck. Sheer and utter personal as well as collective carnage for everyone associated with SAMCRO. This season by far has been the most entertaining and bloody as the club now led by Jax finds itself coming apart at the seams. Watch this show!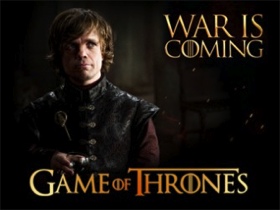 Game of Thrones is so complex, so bloody well acted and so completely entertaining that I can't even begin where to begin. Think of what HBO has done with this program: it's epic fantasy avec sword play, dragons and no shortage of decapitations and it absolutely OWNS the Sunday evening slot during its twelve episode season. For a fantasy nut like me, Game of Thrones is validation that the genre has broad cultural appeal. Game of Thrones is less of a program and more of an event. When it airs, Twitter is abuzz with second by second updates. Very simply, it's what you do on Sunday evenings.
Honorable Mention:
The Walking Dead: Finally we have the governor. Finally we have the prison. Finally we have Michonne (who so far is the most annoying character on the program because all she ever does is scowl and not be a team player.) Lori is dead. T-Dogg is dead. A baby is born and the mid-season finale last week was a strong setup for the remainder of the season. Great show … but not blowing me away.
Doctor Who: It's still wildly entertaining but they should have said goodbye to Amy and Rory at the end of last year's Christmas special. My sense is the program has milked the imminent departure of the pair as the primary reason to watch the show in 2012. With a little luck, there will be new epic adventures with a new companion and hopefully the writers will stop reincarnating Daleks, Weeping Angels and Cybermen. More River Song please. Oh, and more Oods. Love an Ood.