It's done. It's available now in print, and as an ebook. THE NORTH is a pretty damned dark book if I do say so myself. It's got zombies, teenagers hanging by a thread and trying to stay alive while the world around them burns. It's got non-stop action and a lot of twists and turns and a shock ending that you won't see coming. So here's some animated gifs that will help articulate what I'm talking about here….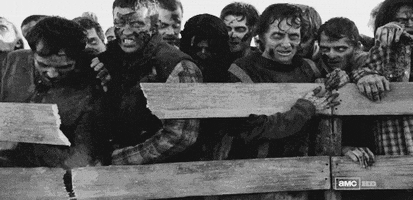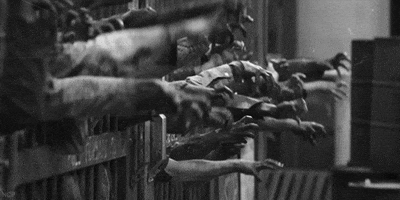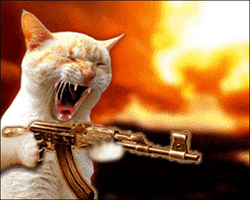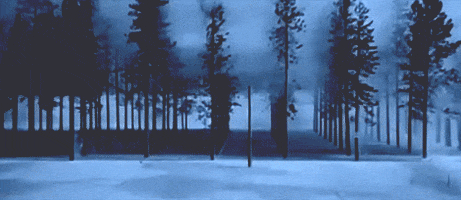 Interested yet? I hope so – it took more than two years and a lot of revision to get it done. This is a completely different kind of book for me – where POLTERGEEKS was light and airy and STUDENT BODIES was snarky and dark, THE NORTH is bleak & terrifying and cold because it's a crew of teenage orphans and the story of their escape from the city to a place they hope is safe. But how can anyone be safe when dead walk and the living are just meat? I hope you read it and get a kick out of my attempt to write the Great Canadian Zombie Apocalypse novel.
Oh and hey … I'm giving away copies of THE NORTH. Five of 'em! Want to win one?